Hey all! Nikki doing week - well fortnight - notes this week.
Adrian has continued work on the EV charger project but there's not much we can talk about publicly there. He's also been working with Snoof from STEAM Engineers on the design for the new Factoree website, working out how to open up the sensor graphing dashboard to let people see part of it without logging in.
Chris spent most of the last two weeks doing client work and doing preparations for makefest; Including adding a MBGL board to the DoES Tower and setting up a Node-RED flow to listen for tweets, and send MQTT messages to change the colour of the lights, as well as setting up the Acker's bell with the new design.
He also looked at the WLED interface to communicate with MBGL over MQTT using a public broker in order to write up a blog post that'll be up soon, and had a less successful experiment with LEDFx.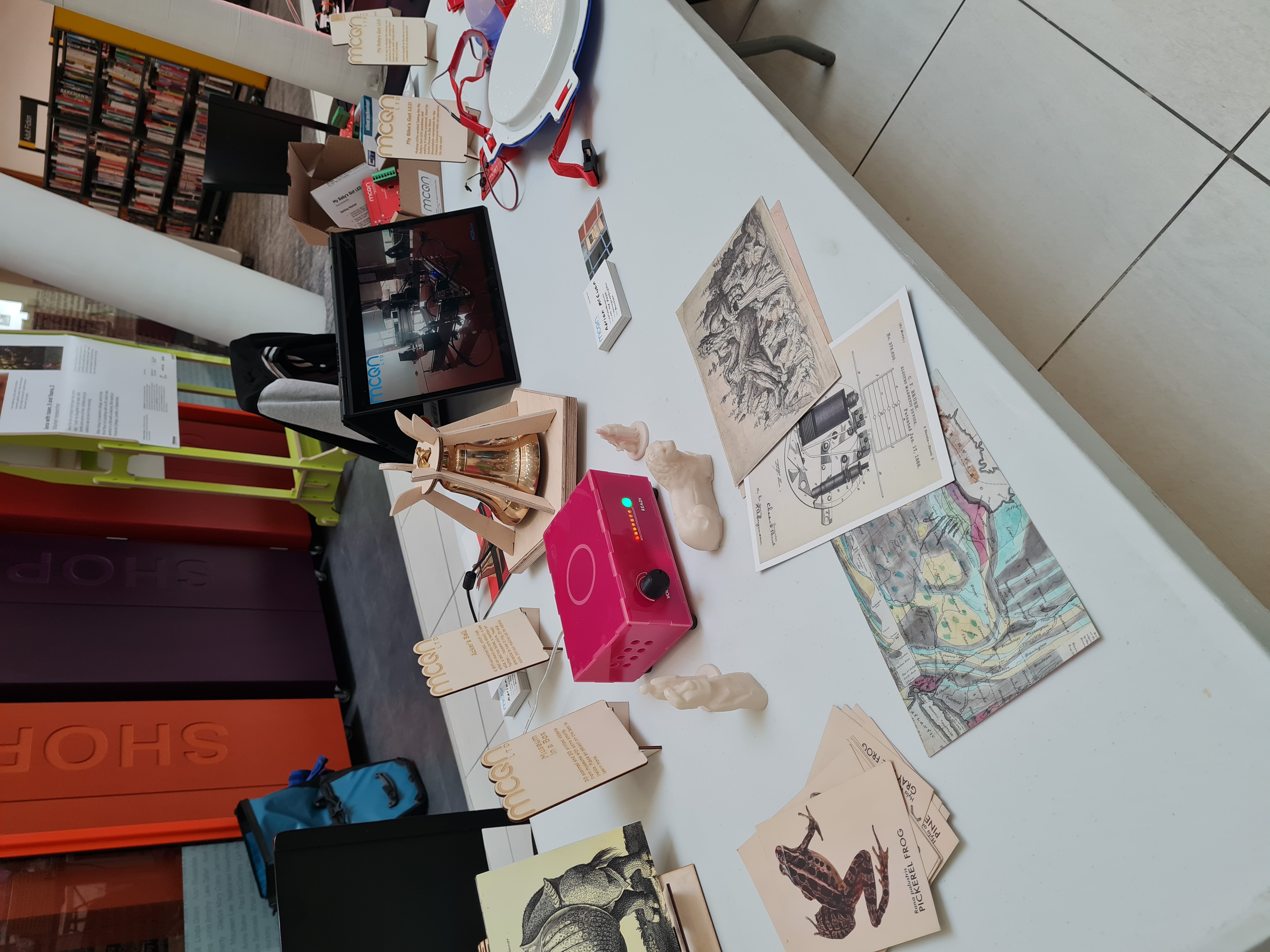 The main event of everything of course was Makefest this weekend over in Liverpool Central Library. We had an amazing time and can only extend a great amount of thanks to the organisers and everyone who came out to the event.
It was a wonderful day and it was a lot of fun to get to share the things we do and what we've made with everyone who came out. Seeing everyone interacting with things, asking questions and being excited about the things we make the same way we are is always the best part of making.
So what did we take away from it? Well Museum in a Box seemed to be a particular favourite and there was also a great deal of interest specifically in the My Bike's got LED/ Disco breastplates, a community project that Jackie Pease and others worked on for Peloton Liverpool. Apparently wearable lights are very popular, Who knew?!
It's all given us a good idea of what things we should be focusing our energy on in the future which is good and allowed us to connect with many other makers throughout liverpool which is always a joy. Overall we had a lovely time and we're looking forward to next year and hopefully by then we'll have even more new, cool stuff to show off to all of you.