It's Chris dropping all the weeknotes plates, with now three weeks of updates from MCQN in one go. Well in my defence it has been Easter....
We're starting with Adrian this 'week' because, in a break with tradition, rather than work that he can't talk about he's finished something that's on display to the public! The work we've been doing with FACT to resurrect the 20-year-old Metroscopes has been deployed. "Watching the LED dot-matrix displays come to life when the code was fired up was most gratifying. Having walked past them so many times in the past when the original code was running, it's lovely to bring them back to life."
Naturally he's also been very busy with client work we can't talk about....
It's always great to see our boards out in the world and this comet sculpture by Jackie Pease is a great use of My Baby's got LED. Made from recycled materials for a workshop at Convenience Gallery it is illuminated with addressable LEDs controlled by our boards. She describes the development process over on her blog
Lots of thanks to visitors and helpers, and everyone @DoESLiverpool and @Plastacs who's helped so far, including @willrobbo @goatchurch Mike G @collabedo @sanna_king @jamt_art @arthrowl. Also to @MCQN_Ltd for the opportunity to buy a last minute #MyBabysGotLEDBoard#WeekNotes pic.twitter.com/YPNpOVNXFc

— Jackie Pease (@jackie_pease) March 25, 2023
My three weeks have been much more prosaic, chasing down the problems with the charging circuit on the new My Bike's got LED boards. I'm using the ina219 current sensing modules to log some time series data to try and understand why we're not ever hitting fully charged on the batteries. I'm expecting to see a precharge trickle phase followed my constant current and constant voltage phases before the full charge is hit. Expecting.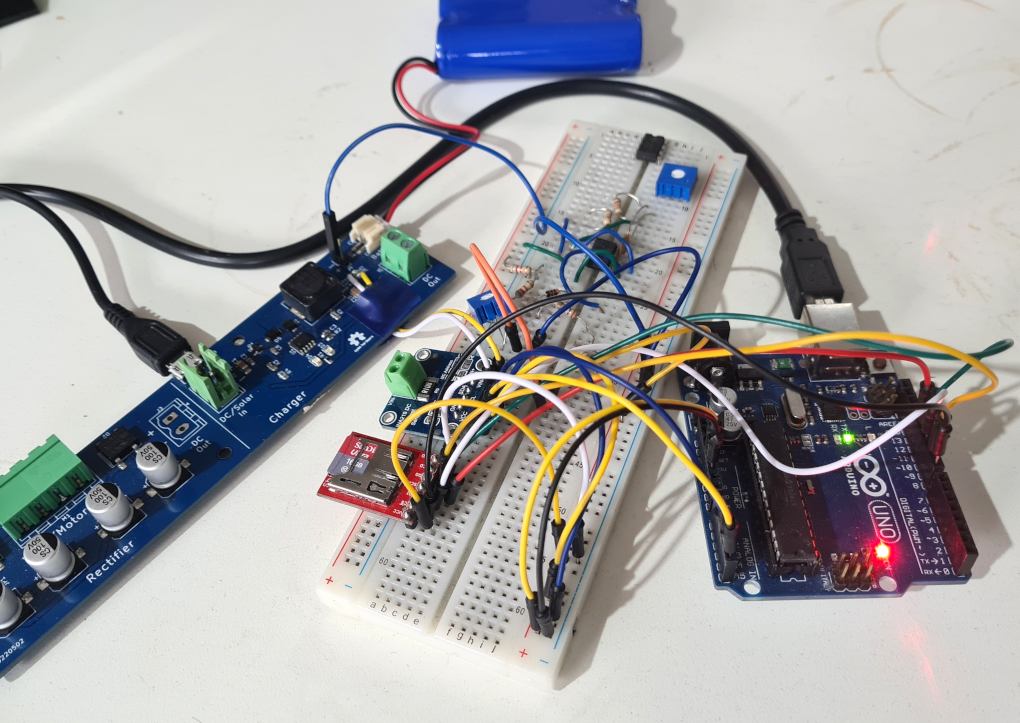 I've also been digging into ESP-IDF for a few upcoming projects, including some work on NFC readers. Very much at the roughing out stage but expecting it all to turn into something beautiful very soon. .