Does Arthur play orange sparkle? I could give it a go... but the Liverbird definitely DoES!
The eagle-eyed among you may have seen a flock of tweets flying through your feed, and a live birdcam fixed on the Liverbird at DoES Liverpool. You may be pleased to know that I squeezed all my puns into that sentence, and the rest of this post is safe.
With an air of anticipation about Playful Anywhere's Love to Play 2021 festival, Adrian and I bounced some ideas around on Wednesday afternoon about how to get involved. We settled on a way to let people play with the liver bird sign sitting proudly on the wall at DoES Liverpool, just by tweeting. And by the end of Friday, Adrian had it ready for launch!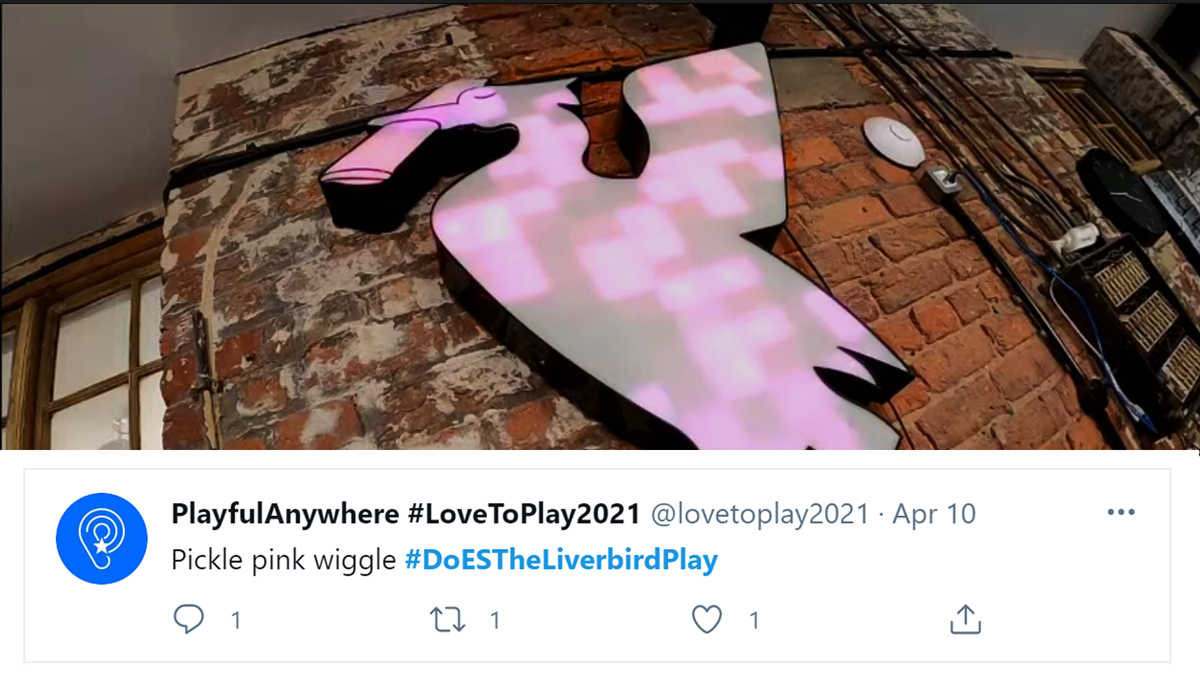 For more on #DoESTheLiverbirdPlay, check out Adrian's blog post about it all. It's still up at time of posting - have a go on twitter before we repurpose the bird!
Aside from shouting about that project and encouraging people to have a go, I started updating the Tindie page for the My Baby's Got LED board. First priority is a photoshoot for the new board, and sweeping up some case studies to help people understand what this board can make happen (lots!).
Adrian made further progress on the teleprinter including a video update:
And more from Adrian: "I have also been getting stuck into writing a desktop Python app, and getting more intimate with the SVG spec that I'd ideally like, but seem to be getting my head around it to help extend/fix the GCode generation library that I'm feeding the SVG into."
Catch you next time!