Excellent news this week as the company has grown some more. Nikki Higgins started mid-week. She's taking the sales/marketing/storytelling role that's been lacking since Arthur left last year. We'll give her an easy start with me (Adrian) and Chris writing the weeknotes for her first couple of weeks before the rotation reaches her.
However, she's already getting to grips with things and our social media accounts are getting a bit busier.
As she reports: "I started! Did some tweets and generally got myself familiar with what we do and learning some new programs."
Helping her to settle in, and doing the related admin to set up email, PAYE, etc. has obviously taken a fair bit of my time this week.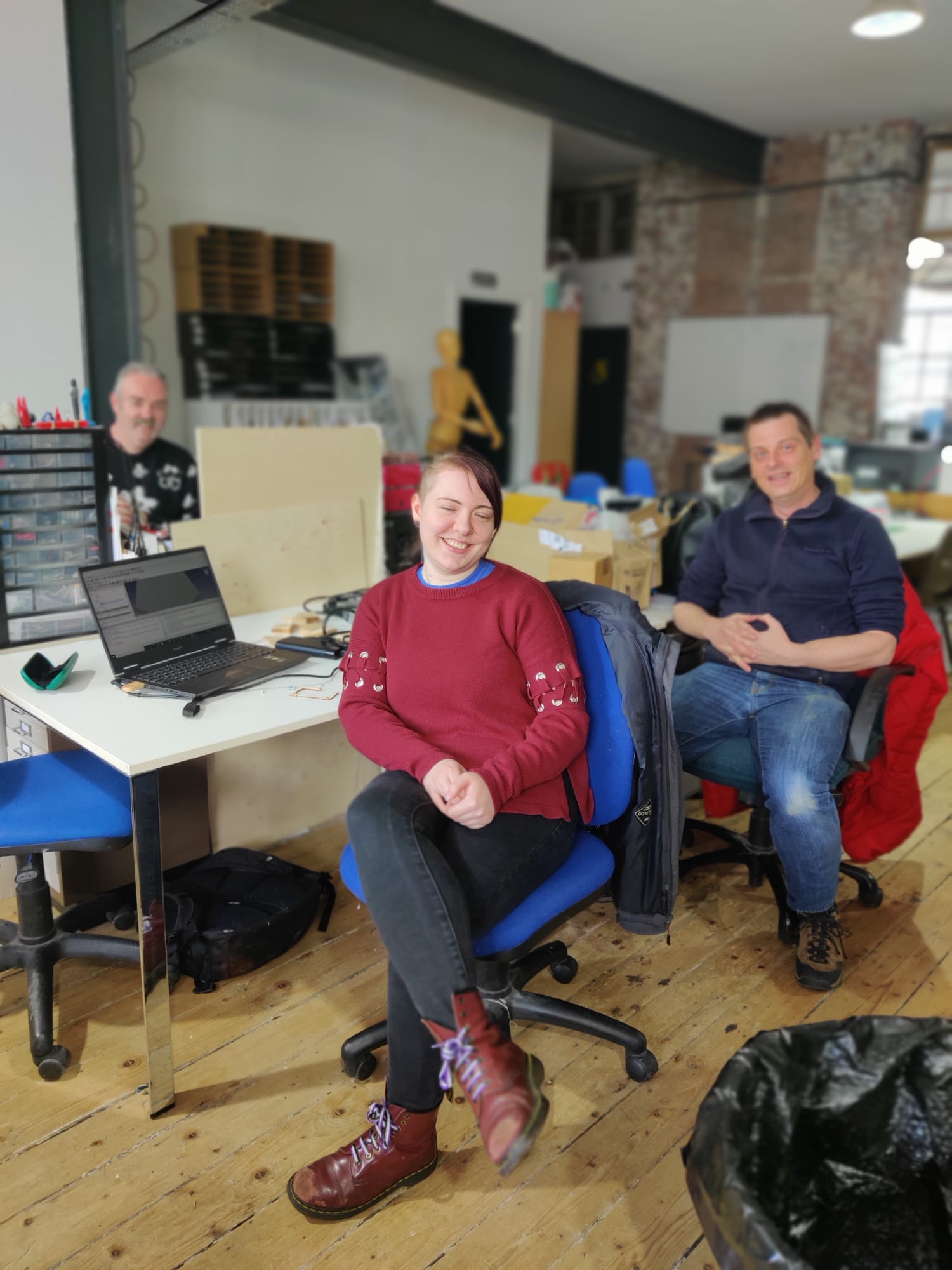 I did mint two new ibal numbers though; they're the catalogue nuumbers that any of our projects (client work; products; R&D; etc.) are given. One is a small-but-interesting bit of CNC work — more on that in a week or two when the work happens — and the other is some longer-term client work relating to electric vehicle charging. Work also started on the latter this week, but sadly I can't talk about it too much here.
And in other good news, Chris had something of a breakthrough with the toolpath generation in FreeCad. At least some of the problems relate to the post processing of Gcode for our specific machine. So hopefully out of the sawdust will emerge a fully formed Acker's bell base very soon.