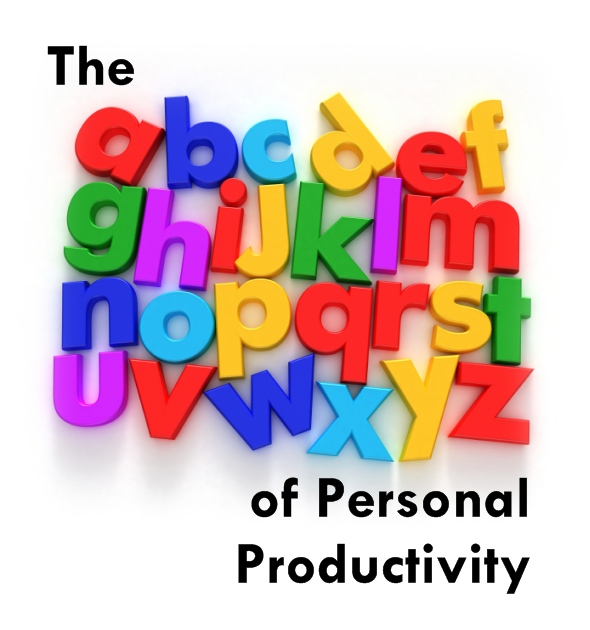 There just aren't enough hours in the day.
Whether you want to get ahead at work; tackle those projects you'd love to do but can't find time; or just want to get work finished more quickly so you can go home/mountain-biking/to the pub... we'd all love to get more done, in less time.
I've been gradually getting more productive over the past few years - picking up tips from all sorts of places, and experimenting to find out what did and didn't work for me. tedium, our todo-list web app, is one of the more visible products of this experimentation. I don't have all the answers (I don't even have all the questions yet!) and some days are better than others. However, I thought it would be useful to write down some of the things I've learnt in my quest.
To give my ramblings some semblance of structure, I'm going to pick a topic for each letter of the alphabet and every week I'll post the entry for the next letter.
I'll update this entry with a link to each letter as we go, but if you want to be notified when the new ones are added then either subscribe to the RSS feed (see the links on the right for easy subscribing in a number of readers) or drop me an email and I'll let you know when each one goes live.
Hopefully there'll be some new ideas for the old-hands, and plenty of starting points for the personal productivity beginner.
[Photo: © iStockphoto.com / Franck-Boston]
Contents