Adrian writing this week.
My week was almost entirely taken up with client work and quoting for a new project, none of which I can talk about. However, I did find time to update our fork of the WLED software which the My Baby's Got LED board uses to get the latest features. Chris found one or two niggles with it, so I'll need to do a bit more work on it before it's ready for release.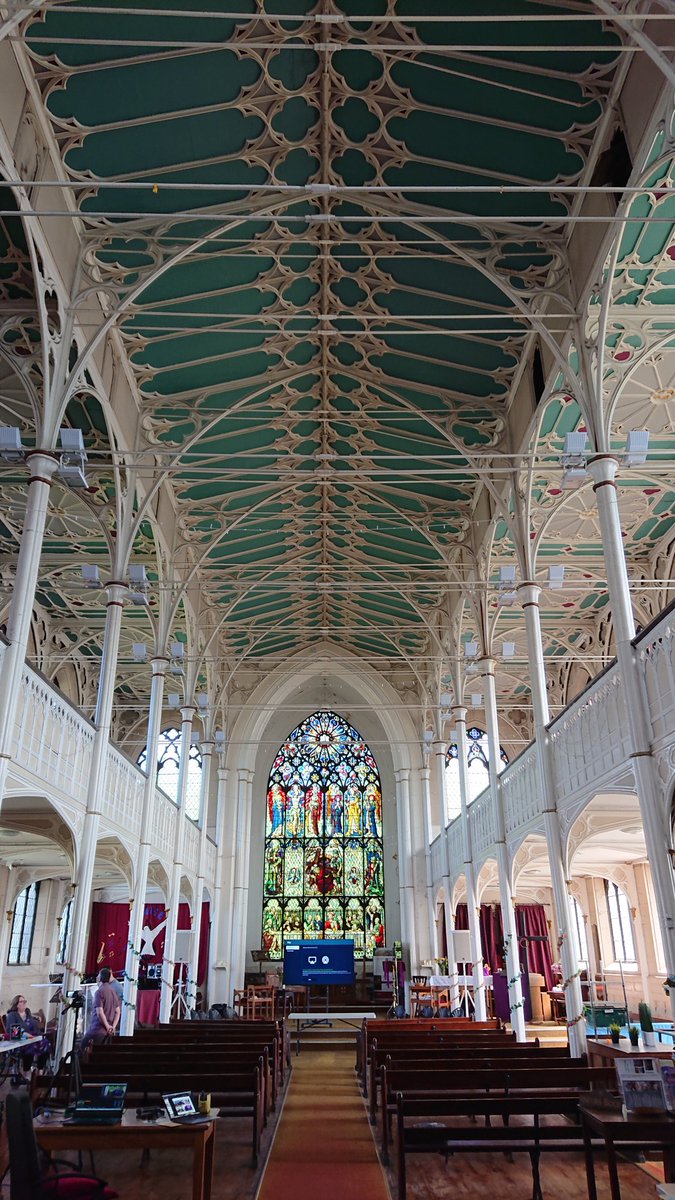 I also had a day off to catch up with some of the city's art while a friend was in town. Plus an afternoon out of the office in the beautiful (and architecturally-significant as the first iron-framed church) St. George's Church. It's a short walk from our studio, on top of Everton Brow with fantastic views across the city, and just over the road from the neglected but also gorgeous Everton Library. I was there alongside STEAM Engineers to talk about makerspaces and how DoES Liverpool helps us to do our work.
Chris has been continuing to work on the charging circuit for the Joyride implementation of My Bike's got LED. He has started work on milling the PCB to connect the charging units together. The new tool in the CNC prep repertoire this week was JSCut. Taking SVG files from inkscape this online tool creates suitable GCode to drive our mill.
Nikki spent the week working on the Ackers Bell. Revisiting the bill of materials spreadsheet to update potential production costs and figure out how many components we already have in stock for an initial production run.