Adrian here. I'm cycling in the dusk and dark now, so my My Bike's Got LED setup is on and people are asking about it.
We sold an initial bunch of boards last winter—in the Disco Breastplates for Peloton Co-op, plus a couple elsewhere—but I wanted to revisit the 5V boost circuit before making them generally available. Other work took priority while the nights were light, but now is the time to get back to it.
Chris has been laying out the test PCB he was working on last week. We'd ordered some samples of a different chip to use for the 5V boost circuit, and this will let us try them out. It should provide more current to allow MOAR LEDs!
With the test PCB designed, he moved on to bringing it into the real world—milling the PCB out with the CNC router. Next step is to solder it up.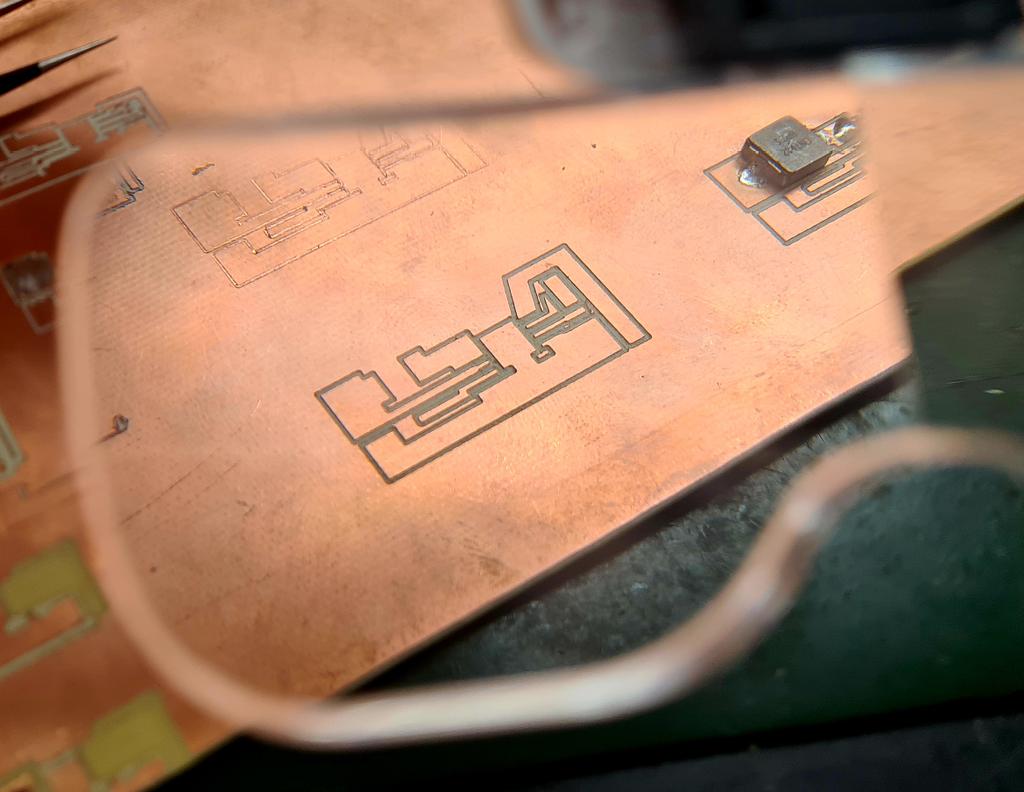 While Chris is the only one of us with something to show off, Nikki and I have still been busy.
There's continued client-confidential contract work, which has seen me getting to grips with the USB stack on some of the newer ESP32 modules.
And in addition to the bike-light season arriving, the main LED season is looming. There's Halloweed at the end of this month and Christmas won't be too far behind that. Nikki has been making sure we're ready and we've ordered a cornucopia of LEDs to make sure the shop remains well-stocked. (We've also got a few new types and are looking forward to sharing details when they land.)