Ever had the problem that when you were away from your Bubblino you couldn't keep track of your searches on Twitter? Or maybe you're one of the few people who hasn't bought their own Bubblino yet (though heaven knows why not... [We might be a bit biased there - Ed])
Well, thanks to iOS app developer John McKerrell you can now get some virtual bubbles, wherever you can take your iPhone.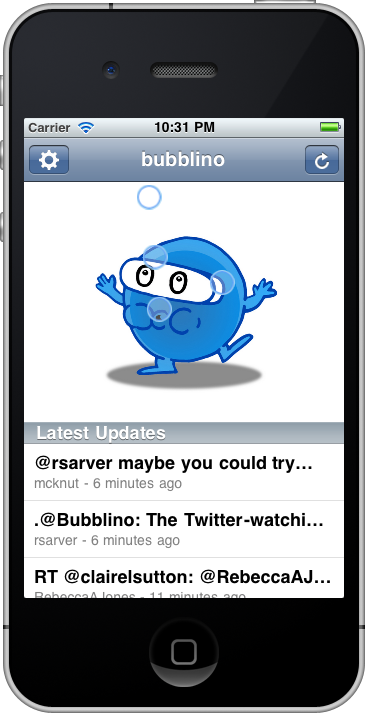 Like the physical Bubblino you can configure the app to whatever search terms interest you, and you'll get bubbles whenever a new tweet appears mentioning that term. However, there are also some bonus friends in the app - Pirate Parrot and Mr Roboto. Head to the appstore to get it now.