Chris here, picking up the baton, and getting on with weeknotes early to keep up the streak. I'm aiming for cheerful, upbeat positivity. Those who know me well can stop giggling, I see you. Days are getting longer, the weather is getting warmer, we can put the long cold winter behind us and look forward to sunny days ahead.
Last week was definitely a setback, we're working on some great products and thought we'd solved all the difficult technical problems. Leaving just the difficult marketing problems, but the improvements to My Bike's got LED should mean it'll sell itself. Right? I know the ever growing Friday night 'Folk riding bikes' will have plenty of ideas for the solar battery charging option.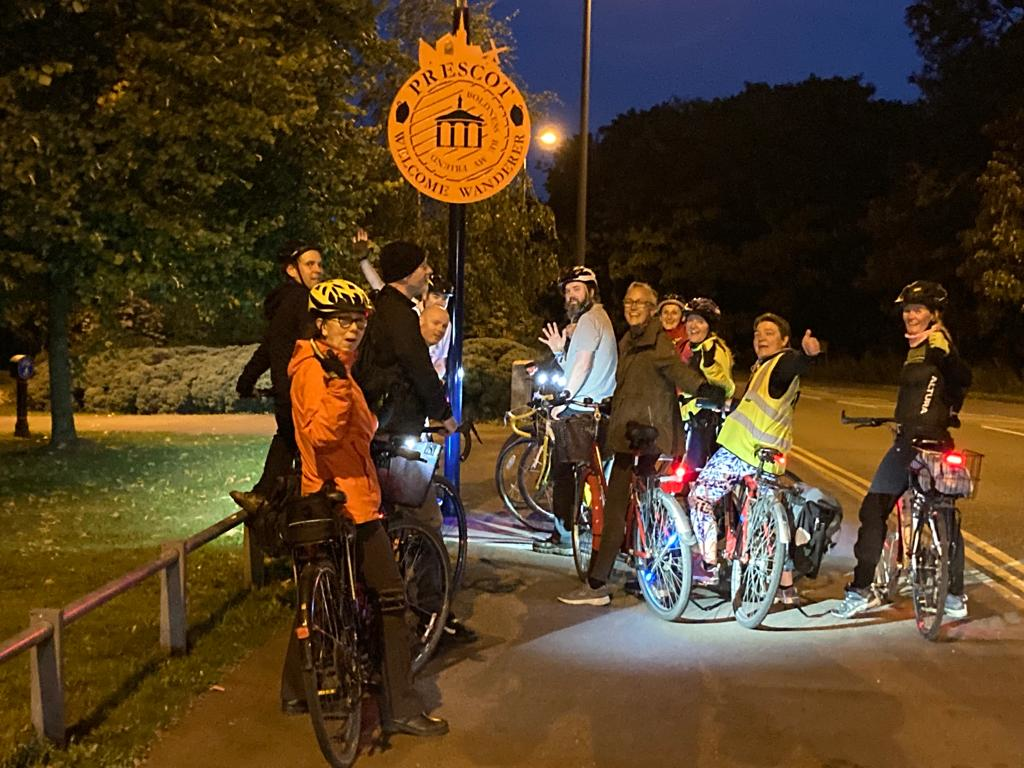 With a bit of rejigging from Adrian, we've found a way through to get closer to production. Test PCBs are ordered and components coming, so we're not much more than a re-flow away from having version two boards for testing.
Part of the process of has introduced me to a couple of Kicad hacks that I think are worth documenting here. If nothing else so I don't forget them myself.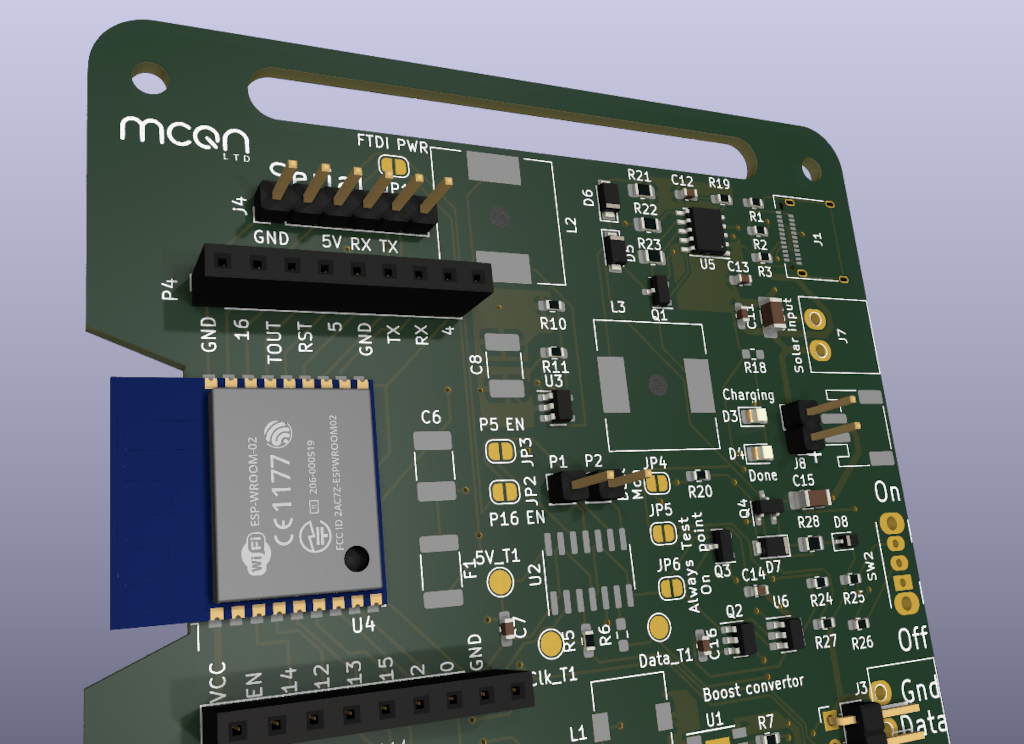 Alt-3 in the Kicad PCB editor jumps to the 3d viewer. Really nice to look at and remind you of what you're working towards as you wrestle with rats nests. It's also a very useful way to help nudge the silkscreen design without losing things in the complexity of all the pcb layers in design view. Then clicking on raytracing in preferences moves things on to a whole new level. (and why for the second week in a row we've got a render of an as yet unmade board at the top of the post.)
1 click BOM is all the way down the other end of the utility scale, unless csv lists of components and where to buy them is your idea of beauty. It can be integrated into Kicad and used to generate a list of all the components needed for a board. This can be sent to manufacturers or, via a browser extension, used to fill shopping carts from component suppliers.
The client work continues to move forward, as code is written and logic analysed. Hopefully by the next time weeknotes are being written there'll be more good news on the products side to talk about. Ideally a video or two with some interconnected bike boards to show off.
So while it might feel like we're still pushing rocks uphill I'm going to try to follow the advice of the wisest of philosophers. "Don't grumble, give a whistle, and this'll help things turn out for the best."